Manufacturing Capabilities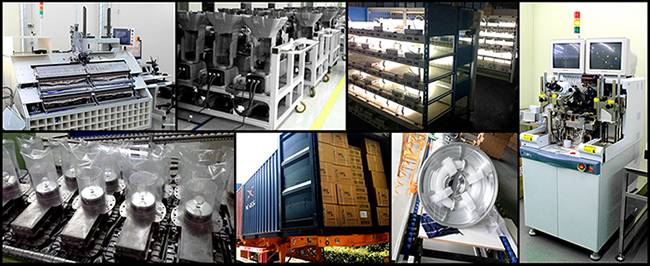 IEQ Global prides ourselves in our ability to provide clients with the very best.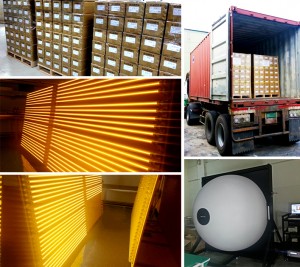 With this goal in mind, IEQ Global manufactures our own brand of IEQ IntelliNRG range of lights, wielding strict quality control over our manufacturing capabilities. To ensure that our clients receive the best LED, plasma, and induction lights, IEQ Global's manufacturing facilities are equipped with sophisticated testing equipments to make certain that our lights go through the most rigorous quality checks to produce the best energy efficient lamps.
A leading and established lighting manufacturer, IEQ Global has a deep-rooted global presence. IEQ Global is not only the third largest producer of induction lights in the world, but also the only company in the world that designs, manufactures, and supplies three types of energy efficient technologies?Induction, Plasma, and LED?based on the stringent global standards. To uphold the high standards of the IEQ IntelliNRG range of energy efficient lamps, our factories ensures that our lights are produced with the highest quality materials.
Having full control in the production of our lights has allowed for our dedication in putting our clients first. It is with our manufacturing capabilities that IEQ Global is able to offer customised products to suit the diverse requirements of our clients from different parts of the world. With a list of satisfied clients such as Australia, Germany, Indonesia, Japan, Malaysia, Micronesia, Singapore, Russia, and the USA, IEQ Global's range of energy efficient LED, Plasma and Induction lights has been proven to be of top range.
As the third largest producer of induction lights, IEQ Global is committed to producing the most energy efficient lights. With our dedication to environmental sustainability and giving our clients the best service, our manufacturing capabilities have allowed IEQ Global to offer a range of high-quality LED, Plasma, and Induction lamps and environmentally friendly lighting solutions for industrial, commercial, and residential applications.
For more information on our manufacturing capabilities, feel free to contact us at:
Email: manufacturing@ieqglobal.com
Tel: +886 922 956 922 or +86 157 158 66 388
IEQ Global is a premier Greens Solutions provider. IEQ designs, manufactures and supplies energy efficient lamps based on stringent global and local standards, including the highest TUV and IEC standards by TUV SUD PSB in Singapore. IEQ IntelliNRG lamps incorporate a wide array of light sources and technologies, such as LED, Induction and Plasma. Energy efficient and proven to offer lower operational costs in comparison to conventional lighting technologies, IEQ IntelliNRG lamps surpass market equivalents in performance, price and environmental friendliness. With operational hubs and partners worldwide, including Australia, Indonesia, Japan, Malaysia, Micronesia, Singapore, and the USA, we have a portfolio of satisfied IEQ clients from the commercial, industrial, and governmental sectors. To find out more about IEQ Global and our lighting solutions, please contact your local office. A complete list of IEQ Global offices can be found here.