Induction

Demonstrated by Nikola Tesla in the 1890s and then patented in 1967 and 1968 by General Electric, induction technology is an established technology and is not something that is completely new to us. Using electromagnetic fields to generate visible light, induction lamps are electrodeless lamps with lower energy consumption, resulting in lower operational costs. They are an environmentally sustainable alternative to the current conventional lighting technologies.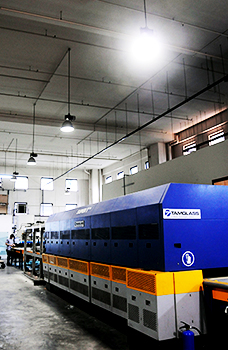 While still relatively unknown to the public, the many advantages of induction lighting are beginning to make induction lighting technology the favoured and logical choice in comparison to conventional lighting technology, such as metal halide and high pressure sodium lights. The long lifespan, supremely high energy conversion efficiency, high power factor, minimal Lumen depreciation, instant re-strike and environmental friendliness of induction lighting are just some of the perks of induction lighting. Induction lighting is the ideal choice for applications with ceiling heights of 3m to 12m, typically found in commercial and industrial settings.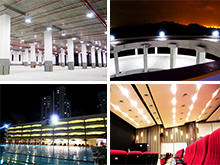 These benefits are harnessed by IEQ Global to create the IEQ IntelliNRG range of Induction Lamps. Versatile in its designs, the IEQ IntelliNRG Induction Lamps are manufactured for industrial and commercial purposes with the highest quality components that make the lamps surpass market equivalents in performance, price and environmental sustainability. The lamps deliver a constant phosphorous glow without the usual electrodes, eliminating the filament – the highest single point of failure in conventional lamps. Furthermore, energy consumption is kept to the bare minimum, resulting in over 50% of energy savings and making the IEQ IntelliNRG Induction Lamps the environmentally sustainable lighting substitute for conventional lamps. IEQ IntelliNRG Induction Lamps also have minimal heat, glare, electromagnetic or THD (Total Harmonic Distortion) emission, no UV emission, and have no mercury vapour.
As such, it is undeniable that the lamps' low investment cost, long lifespan and excellent performance rates that deliver unrivalled ROI make IEQ IntelliNRG Induction Lamps the desired choice when replacing conventional and technologically-dated lighting technologies.
But the benefits of the IEQ IntelliNRG Induction Lamps are endless, and here are a few examples: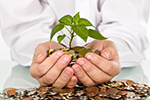 Relatively Affordable: Together with the long lifespan of the lamp, wide light throw, and low maintenance cost, IEQ IntelliNRG Induction Lamps have a low overall cost due to the fast ROI.
Certifications: IEQ IntelliNRG induction Lamps have attained the highest international certifications. Being tested to the highest standards of safety, reliability and performance, clients can be assured that they will be receiving the best green solutions.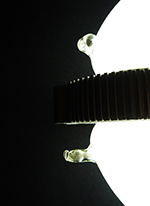 Two Amalgam Ports: IEQ IntelliNRG Induction Lamps come equipped with two amalgam ports, which enable our Induction Lamps to light up to the optimal brightness faster, and to have a more immediate re-strike than other conventional or induction lamps in the market.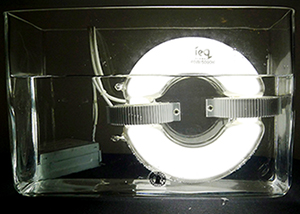 Multiple Applications: IEQ IntelliNRG Induction Lamps come in a range of fittings including high bay, ceiling, explosion proof, street/tunnel, and wall fittings, making it suitable for our clients' various needs. With various IP ratings, our Induction Lamps are versatile for different application needs.
Manufacturing Capabilities: To ensure that our clients are provided with the very best, IEQ Global has its own manufacturing capabilities. This ensures that the IEQ IntelliNRG Induction Lights are put through stringent and rigorous quality checks to produce the finest lamps. Furthermore, with our own manufacturing ability, IEQ Global is able to offer customised products to suit the requirements of our clients.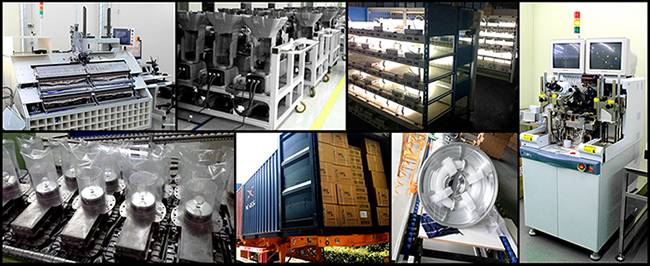 With many different key advantages, IEQ IntelliNRG Induction Lamps can be used in various different environments – from lighting up an office or a living room, to factories and car parks, or public parks and large exhibition halls. Available in Australia, Austria, Germany, Indonesia, Malaysia, Russia, Singapore, Switzerland, USA and many other countries, the diverse range of applications of IEQ IntelliNRG Induction Lamps is made possible with the versatility of IEQ Global's lighting designs, thereby making it the energy efficient alternative lighting technology.
IEQ Global is a premier Green Solutions provider. IEQ designs, manufactures, and supplies energy efficient lamps based on stringent global and local standards, including the highest international TUV and IEC standards by TUV SUD PSB in Singapore. IEQ IntelliNRG[tm] Lamps incorporate a wide array of light sources and technologies, such as LED, Induction, and Plasma. Energy efficient and proven to offer lower operational costs in comparison to conventional lighting technologies, IEQ IntelliNRG[tm] lamps surpasses market equivalents in performance, price, and environmental friendliness. With operational hubs and partners worldwide, including Australia, Indonesia, Japan, Malaysia, Micronesia, Singapore, and the USA, we have a portfolio of satisfied IEQ clients from the commercial, industrial, and governmental sectors. To find out more about IEQ Global and our lighting solutions, please contact your local office. A complete list of IEQ Global offices can be found here.