Lighting Energy Audit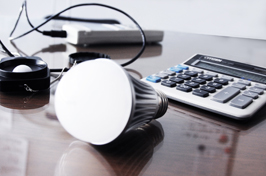 IEQ Global is staffed with serious lighting professionals who specialize in providing the world's most energy efficient lights to commercial, industrial and residential buildings. Leveraging technologies such as LED and Induction Lighting, we have enabled our clients in Singapore, Malaysia, New Zealand and other countries to meet rising electricity costs by reducing energy consumption by over 50 per cent.
IEQ Gobal provides lighting energy audits for new build and existing buildings in order to determine the possibility and extent of energy savings that can be achieved in each building's operations based on monthly or yearly projections. Our experienced consultants and technicians deliver the following professional lighting energy audit services to our clients:
Physical and Data Audit – We perform a walk-through audit on all systems that have a significant impact on utility bills and analyse energy consumption from utilities bills for the immediate past 12 months.
Recommendation and Goal Setting – We identify energy conservation opportunities with associated potential savings and provide professional recommendations, advice and suggestions on how this may be achieved without compromising lighting performance and lifespan.
Lighting Solution Supply – If required, we supply the lighting solutions that are achieve the required energy savings. Also if required, we provide comprehensive energy audit services.