Thursday April 14th, 2011 2011, In the News
(Issue 061.)
IEQ Global brings practical solutions for a Greener planet. Designed with architectural aesthetics in mind, the IEQ IntelliNRG range of energy efficient lights are ideal for homes, offices, indoors and outdoors. IEQ IntelliNRG presents a wide array of light sources that surpass market equivalents in performance, price and environmental friendliness. These include Induction, LED and Plasma lighting technologies, each designed to suit specific needs of our wide-ranging clientele.
IEQ IntelliNRG lights have been tested to the highest Singapore and International standards for safety, reliability and performance.

IntelliNRG LED T8 Tubes and Induction Lamps
Lifespan Lasts five times longer than conventional fluorescent or incandescent lamps (lasts 50,000 hours compared to 10,000 hours). Minimizes the need for replacement and saves maintenance costs.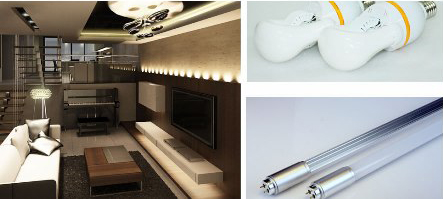 Energy Efficient Reduces energy consumption by 50 to 70 percent. Minimal heat emission and reduces air conditioning bills.
Price and Performance Maximum lumen's per watt and brightness. Lights up instantly, flicker-free and non-glaring. Minimizes lamp failure rates with absence of filaments. Maximum light throw/coverage.
Environmental Safety Non-pollutive. No harmful substances upon disposal. IntelliNRG LED T8 Tubes are mercury-free while IntelliNRG Induction Lamps use minimal/inert chemicals that can be recycled.
Luminous Efficacy IntelliNRG LED T8 Tubes and Induction Lamps comply with the Singapore Standard SS-531. Minimal lumen degradation and excellent 80+ Colour Rendering Index (CRI) to optimize pupil lumen's and visibility in all conditions.
Operational Safety Minimal electronic pollution. Does not affect electrical and mechanical systems, equipment, sensors and smoke detectors. Lowest possible THD (total harmonic distortion), EMC (Electromagnetic compatibility) and EMI (Electromagnetic interference).
Switch to IEQ IntelliNRG energy efficient lights for immediate benefits of reduced energy consumption and maintenance costs for residential, commercial and industrial applications.