Thursday February 23rd, 2012 In the News
(Issue 066.)
As Asia's Premier Green Solutions Provider, IEQ Global provides an extensive range of practical lighting solutions for a Greener planet. IEQ Global designs and manufactures LED and Plasma lights, and is the World's third largest manufacturer of customised Induction lights. The IEQ IntelliNRG™ lamps incorporate a wide array of light sources and technologies that surpass market equivalents in performance, price and environmental friendliness.
Performance
IEQ IntelliNRG™ lamps are proven to be of the highest quality, obtaining test certification based on IEC codes, by TUV PSB in Singapore and other internationally recognized testing agencies. The IntelliNRG™ Induction and LED lamps have been successfully adopted by a wide array of clients, including those in the commercial, industrial and government sectors.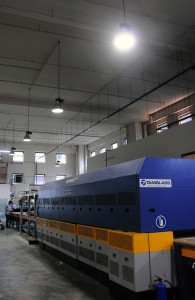 Price
IEQ IntelliNRG™ lamps are energy efficient, and are proven to offer lower operational costs in comparison to conventional lighting technologies. With a longer lifespan, the operational costs of IEQ IntelliNRG™ lamps are reduced due to less re-lamping over the same period.
Environmental Friendliness
IEQ IntelliNRG™ Induction, LED and Plasma lights are environmentally friendly and energy efficient, contributing to a more sustainable environment for all. Containing no mercury vapour, the lights pose no environmental pollution concerns. IEQ IntelliNRG™ lamps also generate low heat, saving on air conditioning costs.
IEQ Global is a Founding Member of the Singapore Green Building Council, Strategic Partner of the Singapore Institute of Architects and a Sustaining Member of the Illuminating Engineering Society.